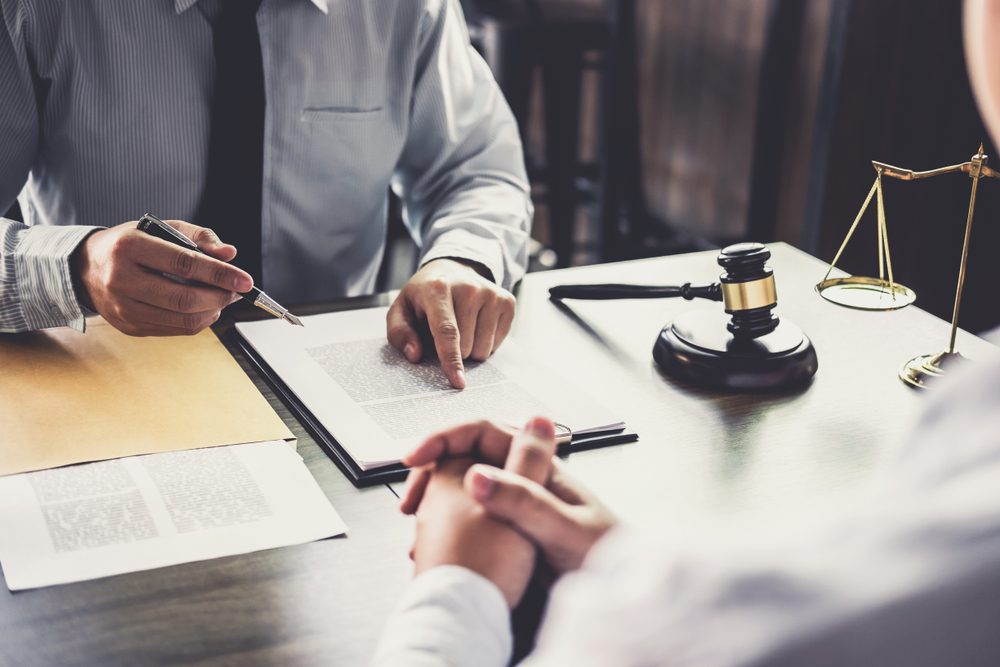 If your Michigan driver's license has been revoked due to multiple DUIs, you need to work hard to win back your driving rights in an administrative hearing with the Secretary of State.
These hearings are designed to determine whether or not you are able to safely operate a vehicle going forward. You need to demonstrate your commitment to remaining sober, which may involve completing treatment or AA, and preventing future DUI issues. To do this, you'll need to submit both evidence and testimony that supports your case.
It's not a given that you'll win your Michigan driver's license restoration case. This is why you may benefit from an experienced attorney in your corner who can guide you through the process and give you the best possible chance of winning. You also need to know exactly what's required of you throughout the process.
If you're currently working on restoring a Michigan driver's license, here are some of the most important things to know.|
Is Getting a License Lawyer Necessary?
Obtaining legal services from a professional can be extremely helpful in restoring your Michigan driver's license. An experienced attorney can help you understand the process and what to expect during the hearing. They can help you gather all the necessary evidence to support your case. And they can dramatically improve your chances of reaching a favorable outcome.
It's recommended that you reach out to a lawyer with specific experience in driver's license restoration cases. You should also make sure that they have a strong track record of success in past cases. Providing a free-redo in the event your case does not go well is a plus as well.  This way you know they stand behind what they do.
Michigan Driver's License Appeal Hearing Questions
During your administrative hearing with the Michigan Secretary of State, you'll need to submit testimony to support your case. This involves fielding questions from your attorney and the hearing officer about your driving record and substance abuse issues that led to your DUIs.
Each specific case will likely have some variance in the questions. It's important to go over this part of the process with your license reinstatement attorney, since they can give you a customized list of questions that you're likely to hear related to your specific case.
However, there are plenty of areas that are covered in most, if not all hearings of this nature. For example, you'll be asked about your past use of alcohol and/or drugs, along with the specific circumstances surrounding your DUIs. You'll also be asked about your recovery efforts so the hearing officer can determine how seriously you take the situation and whether or not your efforts are likely to hold up over a long period of time.
These questions are designed basically so you can tell your full story. You need to be open and honest about your initial substance abuse issues and your efforts to correct those problems. If the hearing officer feels that you've sufficiently addressed all of their concerns through this part of the process, your chances of restoration will be much higher.
How Letters Can Help Your License Restoration Case
It's also essential to submit evidence that supports your testimony in a license restoration case. One of the most important types of evidence is letters of support from the people in your life.
Letters from family, friends, and coworkers who see you on a regular basis are meant to attest to your sobriety. These basically serve as backup for your testimony, and further proof that you are taking your recovery seriously and can be trusted to safely operate a motor vehicle going forward.
You also have the option of bringing in key witnesses and having them testify live at the hearing. Sometimes, this can make a big impact in the outcome of a case, since a live witness can be stronger than a simple letter. However, this idea can also be a bit riskier. When your friends or family right a letter, their entire testimony is in front of you before the hearing begins. But if they come in live, you might not know exactly what they'll say or how it will be construed. If the person is reliable and articulate, it may be a good idea for them to come to the hearing. If they're a bit unpredictable, a letter may suffice. Talk to your license restoration attorney if you're not sure which way to go. However, whether you choose letters or live testimony, some input from the people in your life is essential for making a strong case.
Providing Evidence That Is Favorable and Consistent
Overall, your goal for the hearing should be to present evidence that is both favorable to your case and consistent. The court officer wants to hear that you have a clean record of sobriety and that you've sought the treatment necessary to continue supporting your recovery efforts moving forward. All your evidence should be presented with those main goals in mind.
If you present any evidence that is unfavorable for those points, or evidence that contradicts other points made, it could sink your case. For example, if your timeline for getting sober is inconsistent between your evidence and testimony, it could demonstrate that you're unreliable or not trustworthy, and thus not worthy of license reinstatement.
A lawyer can and should review all of your evidence and paperwork to make sure that it addresses all the concerns of the hearing officer at the Secretary of State. They'll know what the officer's concerns are likely to be, so they can help you make sure that all points are properly addressed and that all of your evidence upholds the same basic tenants of your case. With their help, you should have significantly improved chances of receiving a favorable outcome and eventually restoring your full driving rights in the state of Michigan.