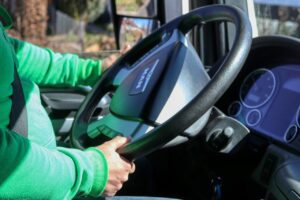 Does probation affect license restoration? There are a number of different factors that can impact a Michigan driver's license restoration case. Hearing officers consider each case individually. But there are some general guidelines that can help those who have had their licenses revoked determine the best possible time and course of action for winning back their driving rights.
Probation is one factor that can impact your chances of winning back your driving rights. If you're on probation and looking to win back your Michigan driver's license, here's what you need to know about license reinstatement and probation.
Does Probation Affect License Restoration?
Individuals can seek license restoration while they're on probation once their eligibility for a hearing exists. So for individuals with two or more DUI's, They usually must wait one year before they are eligible.
If you've been convicted of multiple DUIs in the state of Michigan, part of the penalty generally includes the indefinite revocation of your driving privileges. Probation is also often included in the penalty phase of these criminal proceedings. Courts set a period of time where offenders must avoid further offenses and maintain a strict set of standards, which often includes abstaining from alcohol and drugs.
The Correlation Between License Reinstatement and Probation
Those were three drunk driving convictions usually must wait for five years before they're eligible for a hearing. So again, individuals can proceed with the hearing while they're on probation as long as they are eligible for a hearing.
However, often these cases are unsuccessful because they are still under court order to maintain sobriety and it is generally necessary to prove that you can be sober for at least a year on your own. However, occasionally licenses are approved while individuals are on probation so long as they can show that their sobriety is more self-directed.
For example, if probation doesn't require Alcoholics Anonymous attendance, and an individual is attending, then an argument exists that there is an element of self direction to their sobriety despite the fact that they are on an order from the court to maintain sobriety.