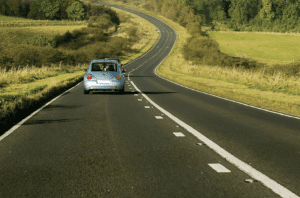 How Will Having a Medical Marijuana Card Affect My License Restoration in Michigan? Michigan's marijuana laws have changed drastically over the past few decades. Marijuana use went from being stigmatized and shameful, to being legal in a short span of time. That means secondary laws and policies had to change with it, as did lawmakers' perception of marijuana use.
In other words, if you have a medical marijuana card and are looking to have your license restored in Michigan, it might be a challenge. However, as an experienced license restoration lawyer, we can work to change this perception in an effort to get you back on the road. One thing that will help is to get your doctor to support you.
The Challenge You May Face
It's not hard to understand why having a medical marijuana card may affect your license restoration in Michigan.
You have a responsibility to drive safely.

At some point, your license was revoked or suspended, possibly because someone thought you didn't follow point No. 1.

Being under the influence of marijuana may affect your ability to drive. 
There could be more to the story: 
You typically do drive safely.

Everyone makes mistakes, and you've owned up to them.

Having a valid medical marijuana card means you are obligated to use the substance responsibly.
Getting your license restored if you have a medical marijuana card requires changing antiquated perceptions of both marijuana use and license suspensions.
Caption: Your doctor's support could go a long way in getting your license restored if you have a Michigan Medical Marijuana card.
Getting You Back on the Road — What You Can Expect
Marijuana became officially legal in Michigan in 2018, and generally you may drive if you have a medical marijuana card. But it is still illegal to drive under the influence of marijuana, alcohol, or other substance that impairs your ability to do so safely. It is also illegal to consume marijuana while driving, and passengers may not smoke in the vehicle.
If your license has been suspended or revoked, your medical condition could make the difference in your effort to get it restored. If you have a Michigan medical marijuana card, it is possible to get your license restored if you can get a doctor to back you up. For example, your doctor may explain that you need your license in order to drive to your court-ordered therapy or medical appointments, and the doctor could confirm that it is safe for you to drive.
The problem is that many people obtained medical marijuana cards without having a genuine need for them, so that's another challenge you may face.
Michigan's Medical Marijuana Laws — The Technicalities 
According to the proposal that voters approved in 2018, adults ages 21 and older may buy up to 2 1/2 ounces of marijuana and keep 10 ounces at home for recreational use. Adults may also grow as many as 12 cannabis plants. They may also have the equivalent of this amount of marijuana, such as:
16 ounces of marijuana-infused product in solid form

7 grams of marijuana-infused product in gaseous form

36 fluid ounces of marijuana-infused product in liquid form
A state licensing system is also in place for marijuana businesses, growers, processors, transporters, and retailers. Municipalities can restrict marijuana businesses from opening in their own communities.
The Michigan Medical Marijuana program is governed by the state's Marijuana Regulatory Agency. Qualifying conditions for medical marijuana include but are not limited to:
Cancer

Arthritis

Parkinson's disease

Post-traumatic stress disorder

Seizures

Spinal cord injury
Clearly, the laws are complex. Having your license restored in Michigan if you have a medical marijuana card won't be easy, especially if you try to do it alone. Call our office or request a free legal consultation through our website for help getting your license restored. We can handle driver's license cases statewide for current and former Michigan residents.