After a 2nd DUI in Michigan, Tim came to me for help. In addition to two DUIs, he also had a drug conviction and limited Alcoholics Anonymous attendance, which both complicated his case.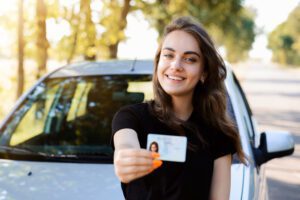 As Tim's license restoration attorney, I presented a favorable substance abuse evaluation, negative drug screen, and letters of support from four individuals. Substance abuse counseling records also showed that he completed the required program.
As a result, the hearing officer restored Tim's driving privileges, ultimately helping to improve Tim's quality of life.
Tim is one of many drivers who have faced what you may be going through right now.
If you have a 2nd DUI in Michigan, you will likely face stiffer penalties than you did for the first conviction. But that doesn't mean all is lost. My law firm has helped many drivers regain their licenses even after a second conviction, and we may be able to help you too.
Laws in Michigan for Second DUI Convictions
If you have only recently been arrested or arraigned for a 2nd DUI in Michigan, you may be wondering about the penalties you may be facing.
DUI cases vary for multiple reasons, including the circumstances of the incident, how much alcohol the driver had consumed, and if there were any injuries as a result of the intoxication.
However, there are some general guidelines that officers and courts follow to simplify the process and ensure fair decisions.
Operating While Intoxicated
An operating while intoxicated (OWI) charge may be employed in at least two scenarios: the driver had a blood-alcohol level of 0.08 or higher or alcohol consumption otherwise significantly impaired the driver's ability to drive.
If you have been charged with operating while intoxicated (OWI), you may face a fine of $200 to $1,000, as well as 5 days to one year in jail and 30 to 90 days of community service. Your license may be suspended, but if the second DUI occurred within seven years of the first, your license may be revoked for one year..
Additionally, six points will be added to your driving record, and your license plate may be confiscated. Finally, your vehicle will be forfeited or immobilized for up to 180 days.
Operating While Visibly Impaired
Operating while visibly impaired is a lesser charge than operating while intoxicated, although it is serious as well. This does not always involve alcohol, but the officer and the court must prove that you were too impaired to drive safely. 
The penalties are similar. The fine for an OWVI is $200 to $1,000, and you would still face up to 1 year in jail and up to 90 days of community service. Your driver's license would be suspended, license plate confiscated, and vehicle forfeited or immobilized similarly. The main difference is that four points would be added to your driving record rather than six.
License Restoration Hearing
If you have already served the time required for your license revocation and are now hoping to get your license back, our law firm may be able to help you even after a 2nd DUI in Michigan.
Several steps must be taken, including filing a hearing request with the Michigan Secretary of State's board. Prior to the hearing, I can work with you to help you obtain the necessary paperwork and documentation to support your efforts.
Prior to the hearing, you will need:
Proof that you attended any sobriety classes that were required.

Proof that you completed any community service that was required.

Three to six letters of support from responsible individuals who can attest to your sobriety..

Assurance that you will no longer drink and drive.

To show that you are avoiding situations and behaviors that may cause you to drink.

To show that you will remain a responsible driver in the future.

A formal drug screening.
These are only some of the factors that will help you during your effort to get your license back. Other facts and documents may be required as well, depending on the specific circumstances of your case.
How Mark Langschied Law Has Helped Drivers In The Past
Tim is only one of many clients who regained their licenses after a 2ndback in Michigan  DUI in Michigan. Here are a few other examples that can keep you motivated and inspired.
Luke's license was revoked due to two prior drunken driving convictions, but he only attended one Alcoholics Anonymous meeting. In addition to other necessary documents, we submitted a certificate of completion of a 72-hour alcohol counseling/education program, and Luke testified about his sobriety and plan for remaining responsible in the future.
Rob's case was especially challenging because he did continue drinking alcohol after attending several sobriety programs. For this reason, the evaluator thought that Rob needed to attend a relapse prevention program, and Rob did so. Afterward, Rob testified about the powerful, positive effects of the program and said he had made changes in his life that would help him remain sober in the future. The evaluator believed that he would maintain his abstinence, and Rob regained his license. 
Larry's driver's license was revoked after a second DUI in Michigan as well as a minor in possession charge when he was younger. A different attorney tried to help him get his license back twice, but they were unsuccessful. After Larry turned to me, I was able to get his full license back after emphasizing Larry's strong support network and long period of sobriety.
Keys to getting your license back are sincerity and honesty — both in your remorse and your commitment to remaining a responsible driver in the future.
If you are hoping to get your license back after a second DUI in Michigan, contact me to schedule a consultation. We can go over the circumstances surrounding your arrests and what you have done over the past. Together, we will determine the next steps to help you get your life back on track.