"can I get a restricted license after 3rd DUI? Is it possible?"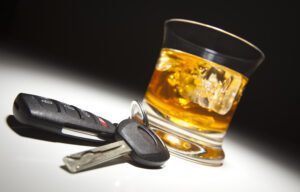 If you have three drunken driving convictions on your record and your license has been revoked, these questions are clearly on your mind. The answer is that it's possible to get your license back, but it may be harder.
Although you may be able to get a restricted license after a third DUI in Michigan, a third DUI is significantly different than a first or second conviction.
If your license was revoked due to a first or second DUI conviction, you have to wait one year before you can try to get your license back.  However, if you get three DUI convictions in Michigan within 10 years, you have to wait five years before you can even try to get a restricted license.
After that time period has ended, the process of getting a restricted license is similar to that of revocations after only one or two DUIs. The penalties and restrictions set on your driving privileges may differ, however.
Following is an outline of the basic process of getting your license restored after a third drunken driving conviction in Michigan.
How can I get a restricted license after a third DUI?
In order to get a restricted license after a third DUI, it's important to follow all the rules associated with your initial revocation. That may include attending sobriety classes, Alcoholics Anonymous meetings, and seeing a therapist. You also would have to maintain your sobriety, no longer drink and drive, and avoid situations that could get you into trouble with alcohol or drug use or otherwise.
In other words, you should stay clean and sober throughout those five years. That's the time period in which you can focus on changing your habits, admitting your faults, forgiving yourself for past mistakes, and reinventing yourself to avoid falling back into your old habits.
When you attend your license reinstatement hearing five years later, you should be able to convince the hearing officer that you have changed and will be a responsible driver. If you did all of the above, doing so shouldn't be a problem. 
The hearing would be held before the Michigan Secretary of State's hearings board. In addition to testifying to your own sobriety and life changes, you will have to present favorable alcohol and drug screenings as well as three to six letters of support. One of these letters should come from your therapist or sobriety counselor. I will attend this hearing with you, and you can also have people testify on your behalf in person. 
If all goes well, you will most likely be given a restricted license for one year. Restrictions typically include limiting where you can drive as well as requiring the use of an ignition interlock device.
Once this time period is over, you can go through the process again to try to obtain an unrestricted license. As long as you followed the rules of your restricted license period and remained sober, you can feel confident that you can get your full driving privileges back.
Making License Restorations Possible
Let me tell you a few stories that illustrate the possibility of getting a restricted license after a third DUI in Michigan.
One of my past clients, Lonnie, had his license revoked after not only three but five drunken driving convictions.

At his hearing, we provided a favorable substance abuse evaluation, negative drug screen, and five letters of support. Lonnie discussed his own sobriety and life changes, and I argued that he was entitled to a driver's license. The hearing officer agreed, and Lonnie got his license back.

Shane was diagnosed as an alcoholic and had four alcohol convictions. He completed some outpatient treatment but only attended Alcoholics Anonymous meetings four times. Despite these factors, we presented a favorable evaluation, drug screen, and five letters of support, and he testified regarding his own sobriety. I argued that he did not need to attend AA meetings more frequently because he was maintaining his sobriety on his own. The hearing officer agreed, and Shane got his license back.

Bill's license was revoked after three DUIs. At the hearing, we submitted letters of support as well as a substance abuse evaluation that showed his alcohol problem was under control and that he was expected to continue his sobriety. We also presented a negative drug screen, employment records with positive reviews, proof that he attended AA meetings for more than one year, and documentation showing successful completion of an alcohol treatment program. Both Bill and a witness testified at his hearing, and I argued that he should get his license back.  When all was said and done, Bill did get his driving privileges restored.
As you can see, every case is different, so we would have to work together to address the specifics in your case. So, to answer your question, "can I get a restricted license after 3rd DUI/", given the appropriate circumstances and the best lawyer, it may be possible. If your five-year license revocation period is over and you're ready to get your life back on track, call me. I'm here to help.