Don't let life keep you down, not when you know your quality of life would improve if you could only reinstate your driving privileges. There is a way to do so. In fact, you may feel more optimistic when you realize that there is a process just for people like you.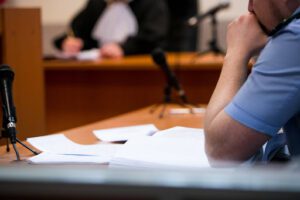 People who may have made bad decisions years ago but have since made amends and transformed their lives can get back on the road. The process may take some time, but when all of the steps are addressed properly, you can feel confident that you can have your driving privileges reinstated. 
In fact, 95% of the cases I handle are successful, and the following tips may help to ensure that yours is too.
14 Tips that May Help You Get Your Driving Privileges Reinstated
Submit the proper paperwork to request a driver's license reinstatement hearing through the Michigan Secretary of State.

Submit a favorable drug screening.

Attend sobriety classes and take them seriously.

Ask individuals in the community who know you well to write letters attesting to your sobriety.

Make a sincere, genuine effort to make amends to anyone you may have hurt through your actions – including yourself.

Avoid people or places that may tempt you to drink or use drugs.

Seek out a positive, supportive network of friends who will support your sobriety as well as your overall effort to maintain a more positive, productive quality of life.

Avoid getting into trouble with the law for any situation, whether it involves substance abuse or not.

If you have already been required to use an ignition interlock device, do it and do it as told! Any missteps could raise red flags and diminish your chances of getting your driving privileges reinstated.

In addition to attending Alcoholics Anonymous classes, consider seeing a substance abuse counselor or other type of therapist one-on-one. It may help you understand why you made the decisions you did back then and help you eliminate negatives in your life that led you down that path.

When you ask your friends and family to write letters of support for your license reinstatement hearing, try to get one from your personal counselor/therapist.

Obtain or maintain meaningful employment. Your need to drive to and from work will be considered, and it may show your sincere desire to be a responsible, dedicated member of your community.

Make a commitment to never drink and drive again, and tell the board about your commitment.

Consider volunteering in your city, school, or church. Changing your perspectives may inspire you to give back to your community, which is a positive reflection of your newfound lease on life.
Reach Out for Help
As you are trying to reinstate your driving privileges, you must have made sincere efforts to change what led you to drink and drive in the first place and must be committed to being a responsible driver in the future. Any letters, documents, or verbal words you present during your hearing should reflect these principles.
The above tips are only high-level suggestions. Each case may be different, so there may be many more options that apply to your specific situation. Contact me if you want to know more or need help getting your driving privileges reinstated.