Your driver's license is your lifeline. We get that, and so do most law enforcement and court officials. With that in mind, you may be wondering how to get your license back in Michigan as fast as possible.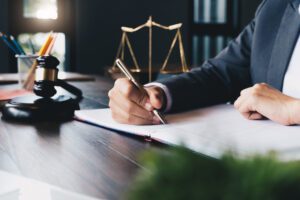 Because having your Michigan driver's license is so crucial, the judicial system will work with you to help you get it back quickly . . .  as long as you follow the rules of your suspension or revocation and stay sober. You will also have to wait out the required license suspension or revocation time. 
There is one especially important factor to keep in mind. Having a trusted license reinstatement attorney to assist you will help you get your Michigan driver's license back sooner rather than later. In fact, more than 95% of the license reinstatement cases I have handled have been successful, so that should give you some hope that you can get your life back on track.
How to Get Your Michigan Driver's License Back after a Suspension
The Michigan Secretary of State's office automatically suspends a person's driver's license if he or she failed to pay certain fines, did not appear in court when required, or otherwise did not comply with a judge's orders.
In addition to drunken driving offenses, your license might be suspended for insurance violations, having too many traffic citations, failing to appear in court when required, and many other issues.
Generally, license suspensions are indefinite until fines are paid. The license reinstatement fee is $125, and you may have to pay an additional $45 to pay for the court's associated expenses.
There is a significant difference regarding how to get your driver's license back in Michigan after a suspension vs. a revocation. If your license was suspended, it will be automatically reinstated after your fines and fees are paid. If your license was revoked, that's a different story.
Steps for License Restoration after a Revocation
When your license is revoked, it's taken away completely, which may occur after multiple drunken driving convictions. In order to get your revoked license restored in Michigan, you must go through several steps, including attending a hearing through the Michigan Secretary of State's office.
During this hearing, you will have to prove to the board that you have fulfilled your required orders, such as attending sobriety classes, and that you will be a responsible driver. Documentation that should be presented includes a substance abuse evaluation form, several letters of support attesting to your sobriety, a drug screen, and proof that you attended the sobriety classes. 
In most cases of license revocation due to DUI convictions, you may be given a restricted driver's license along with a requirement to use an ignition interlock device for several months, typically six months. Afterward, you must request another hearing before the board to get your full license back.
If your suspension was due to a first-time drunken driving incident that did not involve any serious injuries or fatalities, you will have to wait six months to one year before you can try to get your license back in Michigan. 
Repeat drunken driving offenses or drunken driving crashes that resulted in injuries or fatalities may be handled differently on a case-by-case basis. A third DUI is considered a felony, for instance, and after repeated revocations, you may have to wait five years before trying to get your license back instead of only one year. A drunken driving crash that led to someone's death or serious injury would be considered a felony as well, and the driver may face a significant prison sentence.
Preparing Ahead of Time
You will only have one chance per year to present your case before the board; if your plea is rejected, you will have to wait another year before you can try again.
For that reason, being fully prepared for the hearing will help you get your driver's license back in Michigan as fast as possible. This also reinforces the need to work with an experienced license restoration attorney and listen to the guidance. The attorney will determine the documentation and steps that will be required for your license restoration plea.
You can't risk not doing it right the first time. I have helped countless drivers get their licenses — and their quality of life — back. I examine the details to help you form a clear and convincing presentation, and my comprehensive approach has proven successful time and time again.
Contact me if you want to know more about how to get your Michigan driver's license back as quickly as possible.