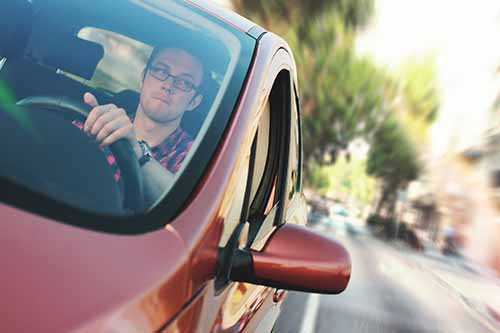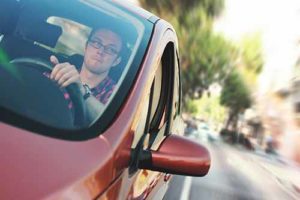 If you have multiple DUI convictions, you could find yourself fighting to get your driver's license reinstated. This process may seem complicated and overwhelming, but a bit of guidance can help you stay organized and on top of every step.
Though the details may vary from case to case, there are a few basic steps that are pretty universal. Here's a quick explanation of what to expect from the procedure.
Request an Initial Hearing
If you are a Michigan resident with a revoked license and are not currently on a court-restricted license, your first step toward getting back on the road is to request a hearing with the Secretary of State. This must be done in writing and mailed in or submitted via SOS's electronic system, DAIS (Driver Appeal Integrated System).
Gather Your Paperwork
In order to state your case at that first hearing, you need to present a few key items. The Secretary of State requires you to present a substance abuse evaluation form filled out no more than three months prior to submission. This form is available for download online. You also need to gather three to six letters of support from members of your community, documents, if any, that prove you've attended meetings related to substance abuse treatment, a 10-panel drug screen, and an annual report from your vehicle's interlock device, if applicable. You can access that report directly through the interlock manufacturer.
Obtain a Court Restricted License
At your first hearing, the goal is usually to obtain a restricted license. If you win, you must install an interlock device. This device is meant to prevent any driver from operating the vehicle while intoxicated. It includes a breathalyzer that is connected to the ignition and tracks all of your activity. So if there's a failed test or any signs of tampering, you will probably get re-revoked and have to do a hearing to get your restricted license back. You usually have to drive with an interlock device for at least a year before attempting to get your license fully reinstated.
Request a Second Hearing
Once you've driven with a restricted license for a year or more, you can request a second hearing with the Secretary of State. You'll again need to submit a substance abuse form, drug screening, interlock report, and other evidence to support your case that you're able to operate a vehicle responsibly. Your attorney can help you set up a court date and submit the required documents. Then you must also attend the hearing and testify.
About Out-of-State Cases
If you're a former Michigan resident looking to remove a hold on your license so you can apply for one in your new state, the process looks a bit different. You must still gather the same type of paperwork, including the drug screening, assessment form, and letters. However, you can usually submit them to the Secretary of State by mail. If you're approved through the administrative process, no hearing is required. However, if a clearance is not granted, you can request a hearing. If your appeal is successful, the hold on your license will be lifted, allowing you to apply for a license in your new state of residence.
A skilled driver's license restoration attorney can help you immensely throughout every step of the process. Mark Langschied has more than 25 years of practicing law and a 95 percent win rate. He's seen nearly every type of case within the realm of license reinstatement and can help you understand what is required at every step.