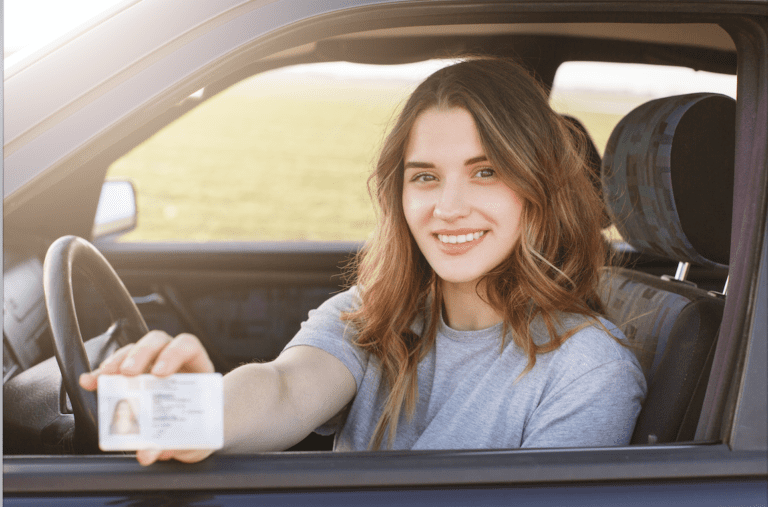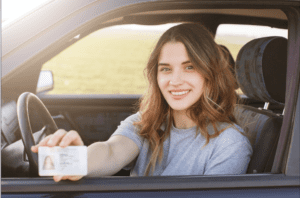 Can A revoked license be reinstated in Michigan? If you've had your driver's license revoked in the state of Michigan due to multiple DUIs, you may be wondering, "can a revoked license be reinstated?" 
The simple answer is yes, it can. However, the process is almost always more complicated than that. A revoked license is much different than a suspended license, which is usually only taken away for a set period of time. After that time has passed, whether it's 30 days or a year, drivers can usually just head to their local Secretary of State office, pay a small fee, and get their driver's license back. In some cases, driver's licenses are suspended indefinitely, but drivers can often get their licenses back pretty easily if they meet a specific set of predefined criteria.
With a revoked license, your driving rights are taken away indefinitely. And the onus is put on you to prove that you've made enough tangible changes to be safe on the road if you ever want to obtain legal driving rights in the future. 
So while it is certainly possible for you to win back your driving rights if you have a revoked license in Michigan, it's not always easy. Here's what you should know about the process and your chances if you're currently dealing with a revoked license. 
Yes, But It Depends on Your Circumstances 
In order to have a revoked license restored, you need to be able to prove to Secretary of State or Sobriety Court officials that you have addressed the substance abuse issues that originally led to your DUIs and that you can be trusted to safely operate a motor vehicle moving forward. More specifically, you need at least a full year of sobriety under your belt, though a longer period could help your case even more. You also need to be able to tangibly prove, through your own testimony, support from others, and evidence, that you've addressed the underlying issues at hand. 
How Long It Takes
If you're about to get started with the driver's license restoration process, you're probably wondering how long it might take before you can have your full driving rights restored. The exact timeline varies for every individual, since the evidence needed and the backup with the Secretary of State can change. 
However, it generally takes at least a few months to complete the paperwork and gather the evidence needed to apply for a hearing. From there, you'll need to wait for your actual hearing date before you can state your case in person. It often takes between six and eight weeks after filing to get that hearing date.
If your case is successful, you may be granted a restricted license right away. This requires you to drive with an ignition interlock device on your vehicle. And this process is normally required for at least a year before you can have your full driving rights restored, though there may be delays if any violations are found throughout the process. 
The Process
Before stating your case in front of Secretary of State or Sobriety Court officers, you need to wait at least a full year after your license revocation. However, this period may be even longer if you've had three or more DUIs. Once you've waited for the required period of time, you can apply for a hearing through the Michigan Secretary of State. At that point, they'll work with you to set up a hearing date. You must attend the hearing in person, unless you've since moved out of state, in which case you may be able to set up a video conference through your attorney. 
In addition to your testimony, you'll also need to submit a variety of evidence to support your claims of sobriety, including a drug screen, evaluation from an approved counselor, and three to six letters of support from members of your community. It may also be beneficial to include other types of evidence, like AA attendance logs or testimony from your sponsor. However, each individual case is different, so you can work with a Michigan driver's license restoration lawyer to help determine what items outside of the requirements may help your case succeed. 
The required evidence is submitted along with your request for hearing form. Then you simply wait for your hearing date to share your own testimony. At that point, Secretary of State will decide if they believe your claims of sobriety and if you can be trusted to have your driving rights restored. 
Potential Costs
There is currently a $125 reinstatement fee for revoked licenses in the state of Michigan, so you'll need to pay that if your case is successful. However, there are often other costs to consider throughout the process. For example, you'll need to pay for the drug screen and substance use evaluation. These pieces of evidence are required, so it is necessary to incur these costs along the way. 
Additionally, you may want to consider attorney fees to help give your case a better chance of succeeding. While it is not required for you to fight your case with the help of an attorney, an experienced lawyer who works mainly with license restoration cases in Michigan can be very valuable when it comes to gathering the right evidence to support your claims and stating your case clearly and concisely in front of court officers. Rather than potentially leaving your case vulnerable and trying multiple times for a positive verdict, it's often preferable to have someone on your side who clearly understands the law and the process so they can guide you throughout the entire journey.