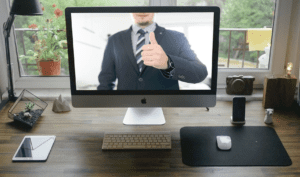 The COVID-19 pandemic has changed so much about the way people go about their daily lives. For those who have had their Michigan driver's license revoked due to multiple DUIs, the changes may have been especially troubling. 
The ability to safely and legally drive to work, grocery stores, and other essential activities is more important than ever in the age of social distancing. But luckily, the Michigan Secretary of State is still hearing driver's license restoration cases. So if you're ready to win back your driving rights, you have the opportunity to present your evidence. 
Additionally, those who don't want to attend an in-person hearing during the COVID-19 pandemic can restore license restoration remotely using video conferencing and other tech tools. We can help you with virtual driver's license reinstatement.
How We Handle Virtual Driver's License Reinstatement
Our experienced driver's license restoration team is continuing to accept new cases during the coronavirus pandemic. We understand how difficult it can be for those who do not have legal driving rights to get around safely and complete essential work and errands during this time. With our years of experience and 95 percent win rate, we've worked on a huge variety of cases and can tailor a strategy to suit your situation.
However, we also understand that many individuals are unable to travel or meet with us in person currently due to coronavirus concerns. Client safety is our top priority. So we can handle cases remotely using tools like Facetime, Skype, phone, email, and fax. This allows us to maintain clear and open communication with clients without compromising your safety or that of our team. 
Restore License Reinstatement Remotely With the Michigan Secretary of State
In addition, the Michigan Secretary of State is using Microsoft Teams to conduct virtual driver's license reinstatement hearings. This app is free to download onto nearly any device and easy to use.
This allows clients, our team, and the hearing officer to conduct your hearing seamlessly. But you don't even need to leave your home. This provides the safest possible way to present your case during the coronavirus crisis while still giving you the best opportunity to win back your legal driving rights.