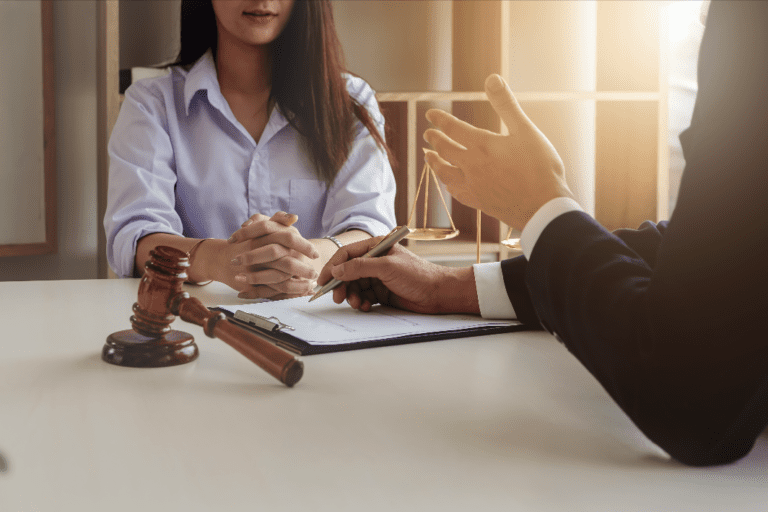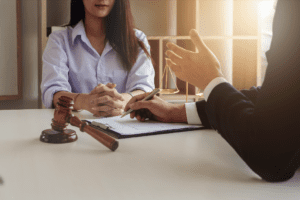 If you received multiple DUIs in the state of Michigan and then moved to a new location, you won't be able to receive a driver's license in your new state until you win a license reinstatement case with the Michigan Secretary of State. This process allows you to remove the hold on your license so you can apply for a new one in your current state of residence. 
An out of state license reinstatement case can seem complicated at first. But it is entirely possible to successfully win back your driving rights as long as you have all the proper evidence and the right type of support by your side. Here are some of the factors that are likely to impact your case so you can hopefully strengthen it and win back your driving rights. 
The Details Of Your Case
Every driver's license restoration case is unique. So the specific details of your DUIs and sobriety can make a major impact on your chances of success. However, your original DUI case doesn't matter quite as much when it comes to your license restoration case. Your current state of sobriety and the steps you've taken to move past your substance abuse issues are more important, since the Secretary of State's goal is simply to determine whether or not you're likely to be able to operate a motor vehicle safely moving forward. It's just important to make sure that you've taken all the steps outlined by the court in your original case and addressed any underlying issues that may have been a factor in those instances.
The Length of Sobriety
You should have at least a full year of sobriety under your belt before applying for an out of state license restoration hearing with the Michigan Secretary of State. However, the longer you've been able to remain sober, the better your chances will be of obtaining a successful outcome. 
The hearing officials will want to know about how long you've been sober as well as any relapses or issues that may have popped up along the way. They will also want to know about any relapses and what you did to change things up after it. Whether you went to  counseling or Alcoholics Anonymous after your relapse will be something positive. However, a long period of quality sobriety should certainly help your case. 
Additionally, some cases may benefit from some sort of involvement in AA or another approved support group. This helps to demonstrate your commitment to maintaining your sobriety. And although it doesn't guarantee that you'll remain sober, it generally helps you appear less likely to relapse if you've shown a willingness to put in the work and dedicate time to participating in these groups.
Your Letters of Sobriety
It's also important to have some input from others when it comes to your sobriety. This gives some extra weight to your own claims and provide some additional evidence for the court officials to consider. Generally, you'll need between three and six letters from people in your community who can speak to your sobriety. 
However, it's not always enough just to submit the proper number of letters. You can put your case in a better position by ensuring that your letters are from a cross section of people. For example, a group of letters from family members, friends, and coworkers may be more effective than a group of letters that are just from close family members. 
Additionally, these letters are likely to have a larger impact if they're actually detailed. If you choose people who are actually able to provide a lot of relevant information about your background and your current situation, those who are charged with evaluating your case will have more to go on in order to make a decision.
How Your Hearing Goes
Your hearing is the process where you and/or your Michigan driver's license reinstatement attorney present all of your evidence and testimony to officials from the Michigan Secretary of State,  Often, these cases can be won without doing an actual hearing. However, if a hearing is necessary, you can either travel to the hearing or have your attorney attend in person and you can attend via video. 
During this process, it's essential that you submit all of the necessary evidence, like your substance use evaluation form, drug screen, and letters of support. Additionally, you may also want to submit items that aren't required in order to support your case even more. This can include things like AA attendance logs or letters from a sponsor. The quality of all of these pieces of evidence is paramount to your case. For instance, an evaluation form that is detailed and showcases your situation in a favorable light will give you a better chance of a positive outcome. 
When it comes to your testimony and the testimony of any witnesses you present, credibility is key. If the hearing officer doesn't believe what you're saying or what your witnesses present, then it doesn't matter how favorable the content of your testimony is. You need to prove to them that you're honest and believable in order to make an actual good impression at your hearing.
The Experience Of Your MI Out of State License Reinstatement Lawyer
Throughout the process, your Michigan driver's license restoration lawyer can help to guide you so you submit the most relevant types of evidence for your case and offer testimony that is likely to be seen as credible. 
So how do you determine whether or not a lawyer is well equipped to help your case? For starters, you should look at their experience. If they've been working on driver's license reinstatement cases for years and have a solid list of cases with positive outcomes, then they're likely to have the knowledge and experience that can give you the best chance possible. They're more likely to know what it's like presenting in front of the hearing officers and seeing what types of evidence and testimony are most effective in specific types of situations.
This level of experience is important in all driver's license reinstatement hearings. But it can be even more paramount in out of state restoration cases, since the actual logistics of the case can be even more complicated than usual.