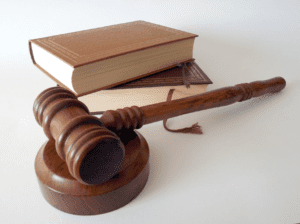 The landscape for driver's license restoration cases in Michigan is constantly evolving. Keeping up with the relevant news and statistics surrounding this topic can potentially help those who have had their driving rights revoked, since they'll be more informed about the issues that may be relevant to their driver's license reinstatement case. 
In fact, Michigan license restoration lawyers are constantly keeping abreast of the news of the day when it comes to DUI law and license restoration hearings. If you want to truly stay up to date with the most relevant facts that may impact your case, conferring with experts is always a great idea. However, you can still do some basic research on your own by keeping up with relevant news and legal updates. 
For those who are interested in learning more, here's a rundown of some of the most up to date information when it comes to Michigan drunk driving laws and license reinstatement after DUI convictions.
Changes From 2019 to 2020
Not much has changed when it comes to Michigan DUI laws between 2019 and 2020. The law still states that drivers who operate vehicles with a blood alcohol content of 0.08 or greater, or those with any controlled substances in the body, may be convicted of an OWI (operating while intoxicated). Drivers may also be convicted of an OWVI (operating while visually impaired), which just requires them to show visual signs of impairment. Penalties vary on first offenses. However, second or third offenses lead to a revoked driver's license, among other potential penalties. A revoked license means that the person's driving rights are taken away indefinitely. And it is up to the individual to apply for a hearing after at least a year if they want to ever win those rights back. 
When it comes to driver's license restoration cases in Michigan, the basics of the law are also still largely the same as they were in 2019. Persons with revoked licenses still need to request a hearing with the Secretary of State in order to argue the case to retain their driving rights. And they still need to submit evidence and testimony to prove that they've been sober for at least a year and have addressed the substance abuse issues that led to their DUIs in the first place. Michigan license restoration lawyers can walk you through the exact pieces of evidence needed for a successful outcome, but the basic goal has not changed so far this year. 
However, what has changed are the circumstances. So far in 2020, the coronavirus pandemic has caused some individuals to assume that license restoration cases may be on hold. However, the state is still hearing these cases. Even those who have since moved out of state may be able to attend a hearing via video conference if they are unable to travel. And for many, it's more important than ever to maintain legal driving rights so they can access essential supplies or get to work safely without the use of public transit or ride sharing services. So for those who are ready to win back their driving rights after multiple DUIs, 2020 is the perfect time to do so. 
DUI Statistics in Michigan
Over the past decade, DUI statistics in Michigan have varied slightly from year to year. In 2018, which is the most recent year for which the Michigan's annual drunk driving audit is available, there were about 3,900 vehicle crashes throughout the state that involved alcohol and/or drugs. There were also more than 300 deaths related to alcohol and drug use on the road, and nearly 6,000 DUI crashes that resulted in property damage. 
Though the full report for 2019 is not yet available, there's a decent chance that those numbers shot up even more. Early in the year, the state experienced a higher rate of fatalities due to drunk driving than it had seen in previous years. 
Potential Changes in Michigan DUI Law as Reported by News Services
In 2019, news came out that indicated some in Michigan may be considering lowering the legal blood alcohol level standard. The proposed change would decrease the limit from where it currently stands at 0.08 to 0.05. This would make Michigan one of the strictest states across the country when it comes to testing for blood alcohol content, and could potentially lead to more DUI cases in the future.
However, after some press early in 2019, this measure hasn't really gained much traction in the Michigan legislature. And with the state and the country currently tied up with more pressing matters, it seems unlikely that the measure will gain enough momentum in the coming months to really make an impact.
Even if the measure does eventually become law, it would not make an impact on current Michigan DUI license restoration cases. If you've already had your license revoked due to two or more DUI convictions, any new DUI laws should not make a significant impact on your case. In fact, your license restoration hearing has little to do with the actual circumstances surrounding your DUI convictions. These hearings are more about your ability to prove to the Michigan Secretary of State or sobriety court that you're able to safely operate a motor vehicle in the future. Your ability to demonstrate your sobriety and recovery efforts mean significantly more than your ability to rehash the facts of your initial DUI convictions. 
Overall, gathering the proper evidence, gaining support in your community, and working with experienced Michigan license restoration lawyers should give you the best possible chance of winning back your driving rights.