Former state residents who are hoping to get their licenses reinstated should look for a law firm that is skilled in this area, as the requirements for former Michigan resident license restorations can be very complex.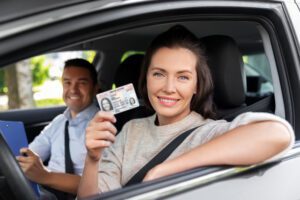 If your license was suspended or revoked in Michigan, the state would have a "hold" on your driving record. The goal is to clear the record, which would enable you to try to obtain a license in your current home state.
It's important to find the best law firm for that specific need. A skilled, experienced attorney will focus on helping you put that aspect of your life in the past so that you can move on with a better quality of life in this regard. 
In order to find the best law firm, you should do your homework. As you do so, look for the following assets.
1. A Stellar Reputation
Get online and look for attorneys who specialize in former Michigan resident license restoration. Read the testimonials on each of the attorneys' websites, and analyze the online reviews on Google, Facebook, and other review platforms.
Do not let one or two negative reviews sway your opinion. It's possible that the reviews have a deeper story behind them that are not revealed there. However, too many negative reviews should raise a red flag.
You should also try to speak with individuals you know who may have worked with a license restoration lawyer in the past. Ask them who they chose and how they felt about the lawyer's expertise and professionalism. 
Choosing a lawyer with a proven history of success in license restoration cases is the priority, but finding someone you feel comfortable with and who has excellent communication skills will help facilitate a smoother process. Look for assurance that your case will be handled with compassion and understanding.
2. Relevant Educational Background
Ensure that the lawyer you choose has an educational background that fits your needs. The State Bar of Michigan website is a great start. Using its search options, you can learn whether or not a lawyer is in good standing, when he or she was admitted into the association, and more. 
After your initial search to find the names of lawyers who specialize in license restoration, head on over to their websites to learn more about them. Read the "about" pages and other key pages in the website to learn more about their educational backgrounds.
3. Experience Handling Former Michigan Resident License Restoration Cases
Experience is the key here. The lawyer should understand the steps that are involved to help ensure your case is handled appropriately, accurately, and as smoothly as possible.
Detailed information must be presented to the Michigan Secretary of State's Office of Hearings and Administrative Oversight. Neglecting to follow these steps or provide the required information may harm your chances of getting your license back, and you won't be able to try again for another year if your request is denied.
Some of the documents and facts that should be included in your petition include:
A request for hearing form
Letters of recommendation

Details about any sobriety classes you attended

Your current sobriety, as you typically must be sober for one year before you can get your license back

Why obtaining a license in your new state is of the utmost importance, such as a need to gain employment

Proof of your current residence out of state
If you are a former resident of Michigan who is looking to clear a driving record, contact me to learn more about the steps required in this process.