Under new state law, individuals who have a single drunken driving offense on their records now have the option for DUI expungement in Michigan. This new legislation offers relief for nearly 20,000 state residents, who are now eligible to apply to have this tarnish on their records wiped clean.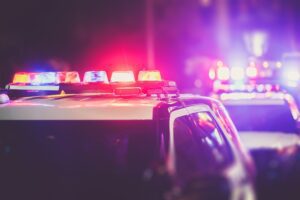 If the drunken driving offense occurred in Michigan but you live out of the state, the process may be slightly different. The good news is that you most likely will not have to return to Michigan to get this addressed. Most of it can be handled remotely.
Recent Legislative Changes regarding DUI Expungement in Michigan
Prior to February 2022, individuals who had a single DUI, even many years ago, would have had to deal with the consequences of it on their records indefinitely. Michigan legislators argued that such a mark on these drivers' records impacts their ability to obtain certain types of jobs. For instance, it may make it difficult for someone to obtain a commercial license, or it may negatively impact an individual's application for employment in health care or education. 
But this year, that has changed.
In August 2021, Michigan Gov. Gretchen Whitmer signed legislation that would allow for expungement of first-time convictions of operating while intoxicated. House Bills 4219 and 4220 were set to take effect Feb. 19, 2022.
It would not apply in the following situations:
The driver had two or more drunken driving convictions.

The incident led to a death or serious injury.

The driver had a commercial driver's license.
With this new legislation in place, approximately 200,000 non-repeat OWI offenders would be eligible to apply for DUI expungement in Michigan. 
In order to do so, you must obtain a copy of your criminal record, specifically the pertinent incidents. A court clerk would then file your application, and you may need to have your fingerprints taken. Copies of your application should be mailed to the Michigan State Police, the prosecutor, and the Attorney General.
Afterward, you will need to attend a hearing before a judge to argue why your DUI should be expunged.
As long as the above criteria are met, you would be eligible to apply for DUI expungement in Michigan five years after any required probationary period. Even after the record is cleared, a record of the DUI will still be available to law enforcement officials, mostly for recordkeeping purposes and in case of future incidents.
How an Out-of-State License Restoration is Handled
If you live out-of-state and wish to have your DUI expunged in Michigan, you will still have to go through the process described above. You don't have to physically come to Michigan to do so, however, as most of the process can be handled electronically and by video if necessary.
Because this legislation is so new, the state may have to iron out any kinks or misunderstanding of the laws. For that reason, you may come across a few stumbling blocks as you are trying to get your record cleaned.
Additionally, a judge would have to be convinced that the DUI should be expunged.  Ideally, the judge who handles the expungement would be the same one who handled the original case, if possible. The petitioners may have to discuss any rehabilitation or education programs they attended over the past several years, as well as submit proof that they have abstained from alcohol or drug use since their DUI convictions. 
It is possible for the judge to deny an expungement request. Have a common question about the license restoration process? Read our article here, or contact us today to learn more!